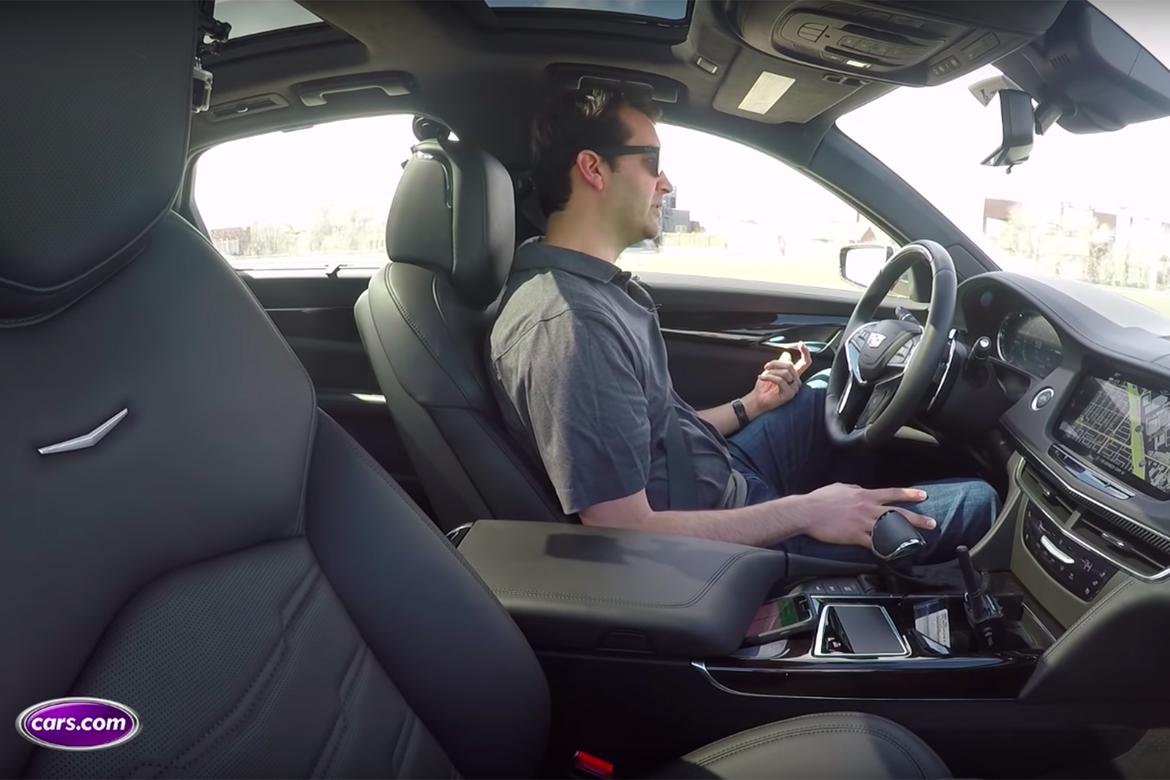 Cadillac's Super Cruise hands-free adaptive cruise control system is available on 2018 CT6 models, provided they were built after Sept. 6, 2017. We just happened to have one in our hands for a couple of weeks and decided it was worth testing. And what better way to test a system that makes driving easier than by making the hellish trek from Chicago's Near West Side to O'Hare International Airport? Cars.com reviewer Joe Bruzek was brave enough to be our test subject.
Related: Look, Ma, No Hands! Cadillac's Hands-Free Super Cruise Tested
Super Cruise, unlike other autonomous systems, only functions on certain mapped roads, meaning Bruzek couldn't get from point A (Cars.com's downtown studio) to point B (O'Hare) without doing some of the driving himself. Once he got on the interstate and Super Cruise indicated it was ready to go, however, he engaged it and took his hands off the wheel. Would Super Cruise take him all the way to the airport without necessitating his grabbing the wheel?
Not quite. There were a few moments where Super Cruise disengaged on its own without Bruzek breaking its rules regarding driver attentiveness. Once, it seemed to simply lose track of lane markings (not uncommon on Chicago's heavily trafficked Kennedy Expressway); in another instance, it disengaged as interstates 90 and 94 split.
On the whole, Super Cruise took Bruzek most of the way to the airport without his having to grit his teeth and deal with the terrible traffic and drivers. That's great, but there are downsides: Besides the fact that it only functions on certain roads, there's the fact that Super Cruise is only currently available in the CT6 sedan. We'd like to see it in other Cadillac vehicles we hold in higher regard.
Be sure to watch the video above for an in-depth breakdown of how Super Cruise works and its positive attributes — as well as its limitations.
Cars.com's Editorial department is your source for automotive news and reviews. In line with Cars.com's long-standing ethics policy, editors and reviewers don't accept gifts or free trips from automakers. The Editorial department is independent of Cars.com's advertising, sales and sponsored content departments.
Share



A Cadillac CT6 Drove Us to the Airport … Well, Most of the Way | News